Nothing can stop the fair sex in pursuit of the beauty. Snail mucus - this is the latest hit in recent years in the world of beauty, eclipsed both traditional and non-traditional treatments.

Snails as a medicine was known in ancient Greece. Hippocrates advised to use crushed snails to relieve inflammation of the skin. But our contemporaries, of course, do not use crushed snails. Instead, they buy cosmetics based on snail slime or go to a beauty salon.

Not every woman can afford going to the salon, because time is often lacking, and this procedure is quite expensive. This problem can be easily solved with the help of our Store, where there is a wide range of creams and serums on the basis of the snail slime.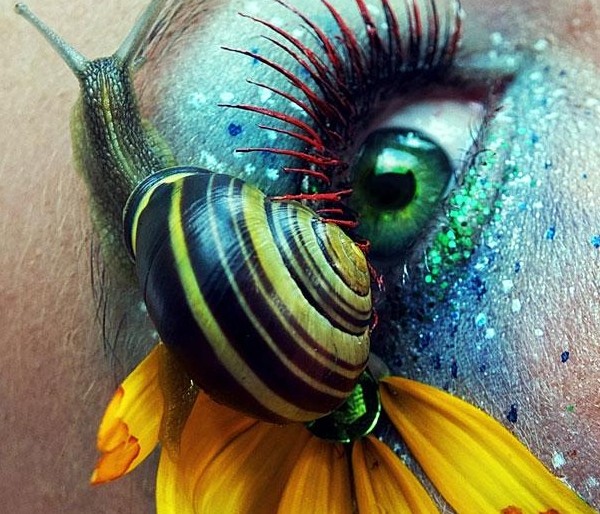 The composition of snail cream contains vitamins A, E and C that support the health of the dermis, moisturizes, nourishes, softens and restores it. This combination of vitamins and snail slime, making the cream is very effective in preventing the appearance of wrinkles and a significant leveling of the skin. Snail allocates collagen and elastin - proteins, which are the main building materials of the skin, ensuring its firmness and elasticity. The collagen contained in the mucus mollusk binds and retains water on the skin surface. Getting on it, collagen remains on its surface, creating a thin film to retain moisture. In other words, this stuff is nothing more effectively moisturizes, tightens and, most importantly, rejuvenates the skin. Glycolic acid contained in the shellfish's mucus has a peeling effect. Acid removes all the dead skin particles from the surface of the skin, cleanses sebaceous glands and removes dark spots.

In addition, creams based on snail slime have a strong sunscreen to protect your skin from the harmful effects of UV rays. They, as natural antibiotics, create a protective barrier of the skin and protect it from a tendency to various types of damage.

Many cosmetic brands use snail slime as a component for their products. But I must say that in comparison with Western producers, Asian cosmetic companies successfully combine oriental tradition with progressive technologies. This makeup does wonders, because in its manufacture are used only natural ingredients.
As a result we have the unique worldwide cosmetics at reasonable price.